YOU COULD SAVE OVER $25O,OOO
by outsourcing your Security Operations Centre
How a Security Operations Centre can save your business
Cybercriminals (also known as threat-actors) are constantly looking for targets to exploit. In order to prevent or minimise the effect of these attacks, organisations are employing the services of a Security Operations Centre (SOC) to proactively monitor, detect and respond to cybersecurity incidents.
A traditional SOC utilises Security Information and Event Management (SIEM) technology powered by the expertise of highly trained cybersecurity professionals to provide visibility across your entire digital environment. A well run SOC ensures that sophisticated attempts to breach your data, attack your digital systems or defraud your business are quickly detected and contained.

Cyber Resilience Assessment worth $1OOOs
An onsite assessment will identify your risks and allow you to take action. This exclusive one time offer is available for a limited time only.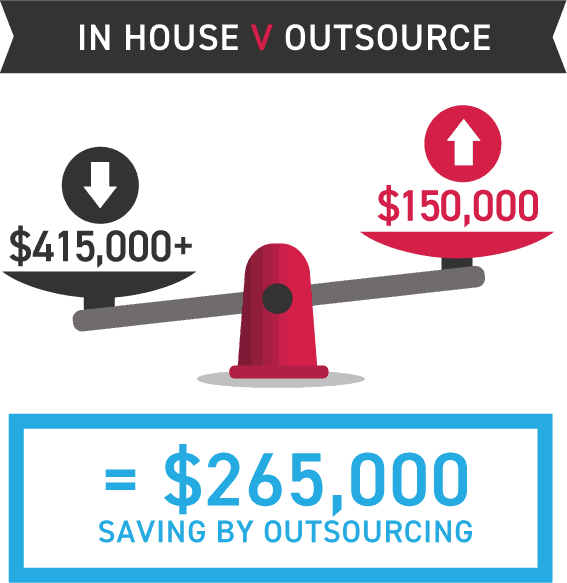 Why outsourcing your SOC
can save you over $25O,OOO
Cyber Audit Team (CAT) are a leading Australian provider of Managed Detection and Response (MDR) services, with a sophisticated SOC employing highly skilled and qualified specialist. Our services are affordable for businesses of all sizes –  when compared to developing these essential services in-house CAT's MDR services are much more affordable, delivering almost immediate tangible results on your company's investment.
We demystify cybersecurity, remove the complexity and mitigate the devastating effects of cybercrime including potential brand and reputational damage to your company.
Our specialist Cyber Intelligence Centre (CIC) is more advanced than standard Managed Security Service Provider's (MSSP's) SOC services in a number of key areas:
We are 100% focused on your information security, not selling you unjustified technology!
Our services are bespoke and highly personalised – we develop a deep understanding of your business and identify your company's 'Crown Jewels'
We aren't driven by suppliers or vendors – we provide independent, 'best of breed' managed security solutions that are fit for purpose for your company
We offer practical, affordable solutions for organisations of all sizes and complexity – whether that be on-premise, cloud or hybrid
Our CIC forms part of our Managed Detection and Response services that address a wide range of governance, risk and compliance requirements
We provide contextual reporting on daily incidents and monthly or quarterly summaries so that all stakeholders are confident in the value being delivered
Can't my IT team or IT MSP provide a SOC service?
Cybersecurity is a highly specialist field, not an IT or technology issue. IT plays a valuable role in your business, but it is uncommon to find an IT team or MSP that possess genuine cybersecurity expertise, resources or platforms that would effectively meet the challenges and risks presented by sophisticated threat-actors. Our team of specialists will complement and work collaboratively with your in-house or external IT provider, sharing our skills and knowledge, whilst promoting a harmonious working relationship. With have no hidden fees and no setup costs, you will only pay for the services that your business requires, based on your risk appetite and budget through a practicable and affordable monthly fee.
Talk to a Specialist Today