Cyber Audit Team (CAT) is pleased to announce it is now offering LastPass to it's clients, providing access to a fully managed password management platform. This managed service will deliver businesses a superior level of support that has been missing in Australia, offering clients an enhanced, tangible password management solution, that will add a vital layer of 'defence in depth' to our customers' overall cyber security posture.


"Unbelievably, in 2022, poor password practice remains the number one reason most businesses are breached. Whether that be weak, reused, shared, or stolen passwords, businesses that haven't yet enforced the use of a recognised password manager are vulnerable to costly data breaches. 
Although some of our clients were already subscribed to a password manager, we discovered that adoption levels varied, full functionality of the platform was not utilised, and in some instances, staff had not been trained how to use the password manager effectively across both their business and personal lives. Recognising that our clients required additional support in this area made it an easy choice to offer this managed service as an additional layer of protection for our clients.


With LastPass's exceptional protection features, reasonable pricing, and reputation as an industry leader among industry experts, made LastPass was the smart choice." said Damian Seaton, Managing Director, Cyber Audit Team.

Katherine Rojas, Director of Partner Sales for APAC, LastPass, stated, "We are thrilled to be working with Cyber Audit Team, a leading provider of cyber security solutions in Australia. This will help businesses of all sizes protect their sensitive data and minimise costly breaches."it 
As the password manager of choice for over 100,000 businesses worldwide, LastPass gives users a secure way to generate, store, and manage their passwords and other sensitive data while allowing businesses to enforce password policies and control user access.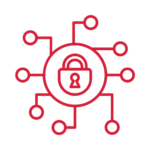 Improved Security: The reality of business today is digital – more devices, applications, networks, even users in the business ecosystem, increases the complexity of managing and protecting user access. As businesses and employees increase their digital footprint, there are more and more credentials that employees are expected to manage. This can put a drain on employee productivity, leading to even worse password hygiene. LastPass gives businesses control over who has access to each entry point in their business. Sensitive data is kept safe using Single Sign-On (SSO), Multi-factor authentication, and its zero-knowledge security model.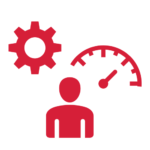 Enhanced Employee Productivity:
Reduced password lockouts and resets, as well as minimised password friction, lowers employee frustration and saves IT, employees, and the company valuable time, enhancing productivity. Teams may also securely and quickly share passwords and credentials through their LastPass vault, preserving security across teams and shared systems.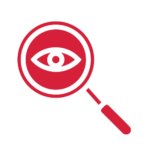 Full Transparency & Control:
Administrators can use actionable insights to monitor employee password hygiene and to help ensure compliance with regulatory requirements. With over 100 configurable policies, LastPass allows administrators to adjust access requirements to strike the correct balance between security and convenience.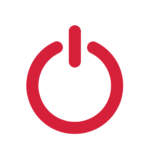 Ease of Deployment & Administration: LastPass is simple to deploy, manage and implement for both in-house and remote staff. LastPass automates essential procedures by allowing new applications to be provisioned instantly. Employees can also be onboarded and offboarded quickly thanks to integrations with identity providers such as Microsoft AD, Microsoft Azure, PingOne, PingFederate, and OneLogin.
LastPass provides businesses with a friction-free experience for employees whilst safeguarding access to company systems and confidential client and company data.   
About Cyber Audit Team (CAT):
CAT is a trusted Australian provider of independent "end-to-end" information and cyber security services and solutions. Partnering with business of all sizes across all industries, we seek to engage with our clients to demystify cyber security, bridge gaps, and adopt familiar governance, risk and compliance strategies. Our team of specialists and experts are committed to collaboratively mitigating our clients' exposure to risk, whilst protecting their data, digital assets, and brand reputation. For more information visit www.cyberauditteam.com.